CLC has two main service offerings – Training & Consulting.
Training
At the Catholic Leadership Centre, we believe that transformation in the Church and society begins with ongoing conversion of each leader across 3 leadership domains. This is how we structure and organise our training modules: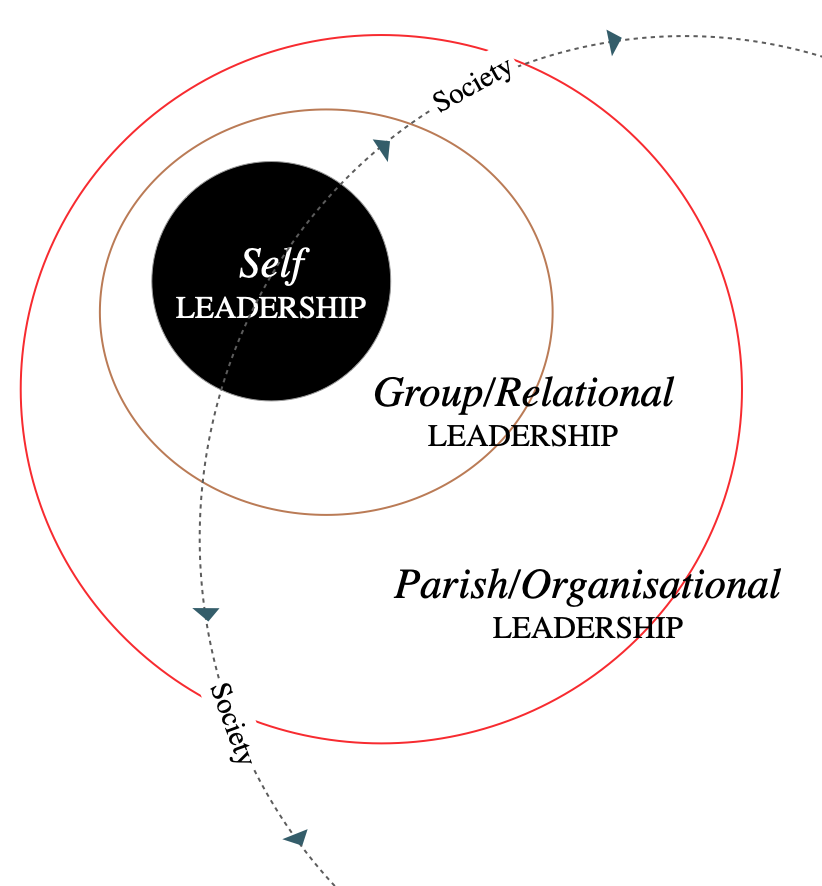 Self Leadership
This revolves around the 4 core dimensions of:
Identity in Christ
Recognising that we are God's beloved, through our baptism and sharing in Christ's mission of priest, prophet, king. Acknowledging our role as members of the Body of Christ. Learning to discern our personal vocation & charisms.
Intimacy with Christ
Having a personal relationship with the Holy Trinity through prayer, and cultivating the following our Blessed Mother.
Imitation of Christ
Discipleship and Servant leadership (John 13:14-15).
Integration for Christ
Developing self awareness to integrate the interior & exterior life; Living a life of integrity, finding inner healing & reconciliation; growing in maturity and union with God. Having an intellectual understanding of the role of leaders in the nature and mission of the Church. Learning to practice intentional leadership.
Group/Relational Leadership
This encompasses the following areas:
Community Leadership
Building your community on trust. Listening, authentic conversations, difficult conversations, conflict resolution. Group dynamics.
Compassionate Leadership
Spiritual accompaniment for leaders & by leaders.
Collaborative Leadership
How to inculcate collaboration (within and beyond the Church). How to facilitate purposeful and participative meetings.
Parish/Organisational Leadership
This encompasses the following areas:
Purpose
Discerning Parish/Organisational purpose.
Unity
Shaping a culture of collaboration (within the Church & beyond the Church).
Strategy
Strategic planning and execution.
We also offer customised tracks for Parishes and organisations, co-curated with Parish Priests/Heads of Organisations that can be conducted at the Parish/Organization residence. Tracks may include servant leadership, empowerment retreat, workshops on community-building, spiritual accompaniment for leaders and by leaders, dialogue, group discernment of Parish's mission field and how to engage parishioners.
Consulting
CLC also provides consulting services to Parish Priests on organisational leadership matters so that the parish is better enabled for mission. In this respect, we act as collaborators, facilitators and mentors to journey with the Parish leadership team.
Our team of consultants can serve as a sounding board, advising Parishes on one-off projects, or on a short or long term basis. Some of our core competencies include situational sensing, strategic planning and goal setting, putting together a strong leadership support structure, communications, governance and pastoral administration.