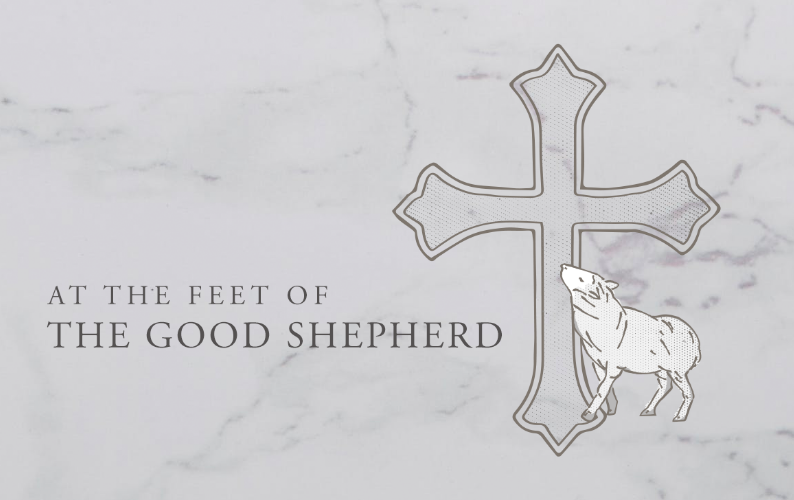 Feedback from past FGS trainees:
"Having an experienced Spiritual Director who sits with me and accompanies me is really helpful and enriching to my journey. I am more conscious and aware of my life as a blessing to others."
"The retreat has given me an answer to what I am dealing and struggling with."
"I learnt how to pray and sit with the Lord again."
"It helped me realise that everyday is a journey and it is the best journey if I continuously do it with the Lord through prayer."
"Having a Spiritual Director on this journey helped me to overcome the many blind spots that I would've missed on my own."
"The Lord is my shepherd, I shall not want. He makes me lie down in green pastures; he leads me beside still waters; he restores my soul."
Psalm 23:1 - 2
Leaders, if you are feeling the accumulated stress and weariness of the past year, if you are tired or overwhelmed - we invite you to come away for a week to sit at Jesus' feet and encounter His abiding love this Easter. Allow the Good Shepherd to lead you beside still waters and restore your soul.
Jesus desires to tend to you and speak to you personally in prayer. At times you may feel you cannot hear His voice no matter how hard you try. Or you may have questions about how to pray better. You need not struggle alone. A spiritual companion, for instance a Spiritual Director, can walk alongside you and offer you concrete tips or tools tailored to your needs in this season of your life.
Retreat features:
• You will be given some pre-retreat preparatory material which you may choose to use if it is helpful for you.
• You will commit to spend 1 hour daily with Jesus in personal prayer, contemplating the Word of God.
• You will commit to meet a Spiritual Director one-to-one for 30 minutes daily over Zoom to guide you in your personal prayer. You may wish to share or explore with the Spiritual Director about what surfaced during your personal prayer time, seek clarification or ask questions relating to prayer and spiritual life.
Date & Time:
• Retreat begins on 25 Apr 2021 (Good Shepherd Sunday), 2 pm - 3pm (Zoom) For prayer, briefing and introduction of your Spiritual Director
• 26 to 30 Apr 2021 (Mon to Fri) - Daily 1 hour personal prayer by retreatant. Daily half hour between retreatant and Spiritual Director (Zoom)
• Retreat ends on 1 May 2021 (Feast of St Joseph the Worker), 2pm to 3pm (Zoom) - For prayer, sharing, closing and next steps
Mode: Online (Zoom)
Cost: $90/- per pax
Lead Facilitator: Ms Edwina Yeow
Spiritual Directors: Panel includes trained religious and lay Spiritual Directors.
Are you interested in this course? Do sign up below:
This module is fully subscribed and registration is closed.